Hot
Hammer Geo RTF
Complete and Ready-to-fly system for geo survey applications
Delivery 2 weeks after placing order.

Kopterworx Geo RTF is a result of one year long testing and numerous imputs from geo surveyors ... but also firefighters, police forces, army and civil protection services. Equipped with powerful gimbal and camera, reliable autopilot system, industry-leading motors & equipment and auto-deploy rescue parachute represents perfect work tool for any geo surveyor. Total flying weight with 2x 7000mAh 6S battery is 5,5 kg and offers up to 25 minutes of operational flight time. With bigger battery (2x 9.000 6S) flight time is still up to 30 minutes.

Each system is made on demand and can be customized to fit your needs 100%.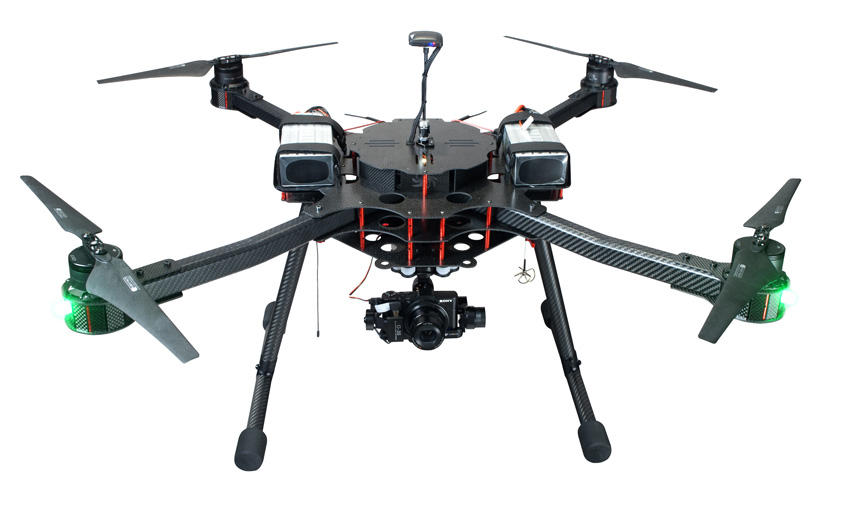 Perfectly designed and quality frame
Kopterworx GEO RTF is based on Home made bigger brother Hammer X8 for professional filming. Frame is made 100% of carbon 3K material.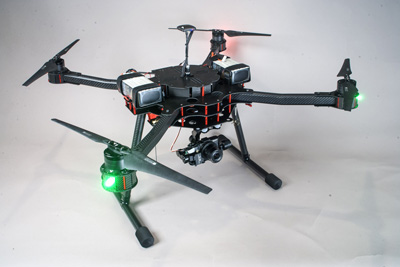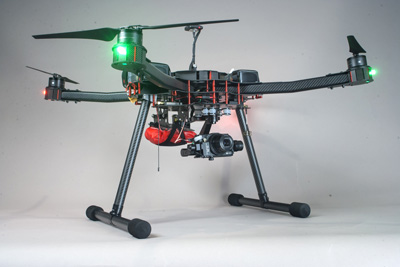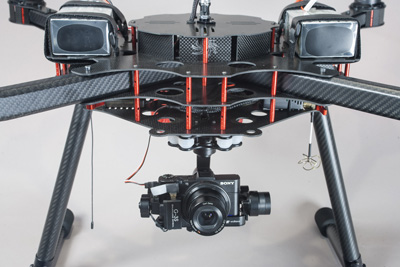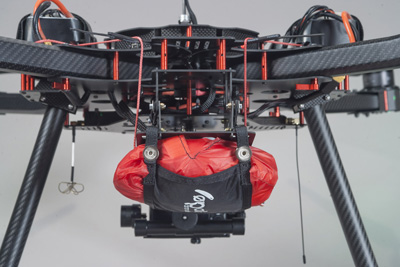 Reliability:
X4 configuration guarantees best possible flight times ... but no redundancy. If one of four motor fails, copter can"t stay in the air any more. To minimize the possibility of failure we choose just the best components available. High class T-Motor carbon props, motors and ESCs .... and proven 3DR Pixhawk 32-bit flight controller, which turned out as bulletproof when paired with the right firmware. In test periode we made more than 200 hours of flying without any single incident.
For those who need even greater level of reliability, we developed also extremely optimized X8 configuration, which incorporates eight super efficiency motors, paired with 15" or 17 inch carbon props and offers completely the same flight time as X4 configuration.

Integrated Parachute System
To even minimize the possibility of mishaps, Kopterworx GEO RTF is be equipped also with specially designed parachute system from Opale parachutes.

------------------------------------------------------------------
Standard configuration X4/X8

- 1x kopterworx Hammer  Geo
- 1x 3DR Pixhawk flight Controller + uBlox GPS module
- 1x 3DR RadioTelemetry Kit-433Mhz
- 1x Futaba T14SG
- 2x Gens Ace 7000 mAh 6S 22,2V 25/50C
- 1x iCharger 406Duo 1400W 40A 6S
- 1x E-Fuel Mega Power NEW (30V-50A)
- 1x FPV downlink (TX, diversity monitor, instalation)
- 1x 3-axis gimbal for Sony RX100 camera with HDMI converter
- 1x Parachute system (assembly, instalation)
- 1x Assembly, testing & FC programming
-----------------------------------------------------
Stock:

In Stock

Model:

skyheo