New
1S 40C 550mAh BT2.0 Lipo Battery (4pcs) By BetaFPV
BT2.0 batteries are known to provide excellent performance and durability in 1S whoop drones.
BetaFPV"s BT2.0 550mAh 1S battery achieves even better performance.
Their power is higher, bringing more flight time as well as robust flight performance at 75-80mm whoops.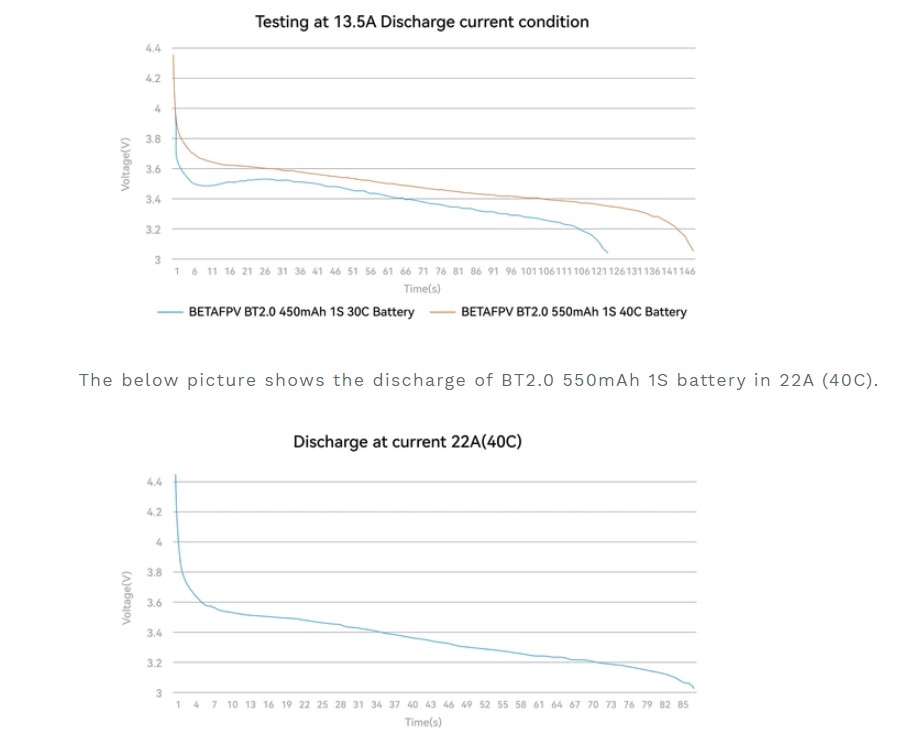 Li-Po (Lithium Polymer) batteries and more generally all batteries, must be used with care, particularly when charging and discharging and when they are generally used on a scale model.
Battery chargers must imperatively remain under the supervision of the user during their use in order to be able to react quickly in the event of an incident. They must be placed in an open area, without risk of fire. Use of a safety bag for battery charging and storage is imperative.
Never charge a battery showing signs of shocks, one or more swollen cells, a damaged cable..
NEVER CHARGE A BATTERY WITHOUT SUPERVISION, AT NIGHT OR IN YOUR ABSENCE
Specifications
Capacity: 550mAh
Rate: 40C/80C
Voltage: 4.35V
Dimension: 69.5*16.2*6.5mm
Connector: Betafpv BT2.0 connector 
Weight: 13.99g (1pc)
Included
4x 1S 550mAh 40C Lipo Battery
Voir plus
Stock:

In Stock

Model:

01030008_1