Pre-Order
DJI Matrice 210 RTK (M210RTK)
SEND US EMAIL OR CALL US FOR MORE INFORMATION AND PRICING. ESTIMATED DELIVERY Q3/2017.
DJI M210 RTK - The top model of the M200 series with already installed D-RTK system for centimeter-accurate positioning
With the Matrice 200 series, DJI is expanding its range of products in the industrial sector by 3 highly interesting multicopes. A number of outstanding features make the Matrice 200 ideal for industrial use, BOS and much more.
Special features and features:
Compatible with Zenmuse XT, Z30, X4S and X5S
Can be equipped with 2 cameras at the same time or 1 camera on the top
Integrated D-RTK positioning system
Perfectly suited for the inspection of bridges and overhead lines
Integrated FPV camera
Double battery system with long flight times
Foldable with detachable landing gear, matching the supplied case
DJI AirSense via the integrated ADS-B receiver
DJI FlightHub for use optimization
Powerful engines in combination with 17-inch propellers ensure a stable flight at wind speeds of up to 35 km / h.
The new dual battery system automatically heats the batteries on flights below the freezing point while a closed design protects the aircraft from wind and weather.
This makes an adaptive application possible under various environmental conditions:
38 minutes maximum flight time
IP43 certified
Protection from dust and water
2 kg Maximum load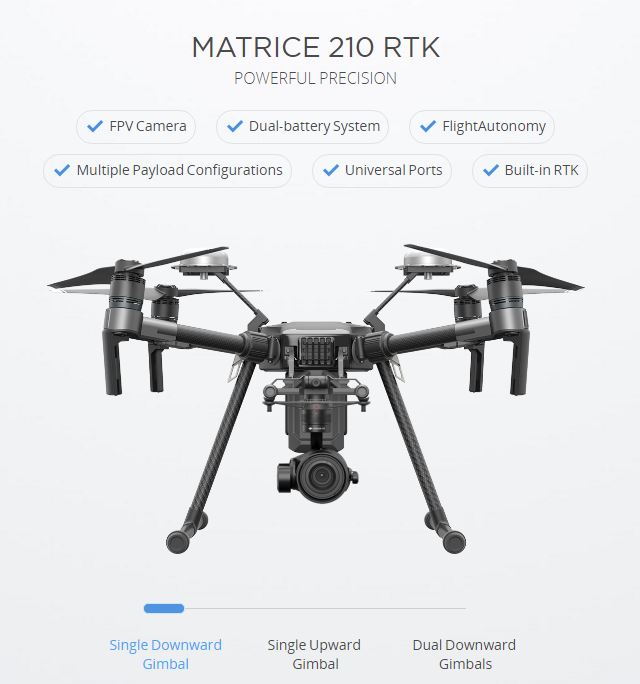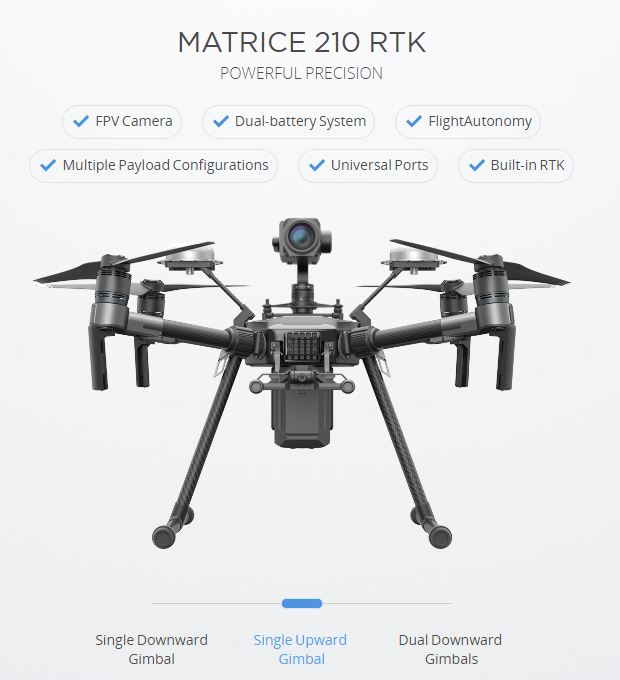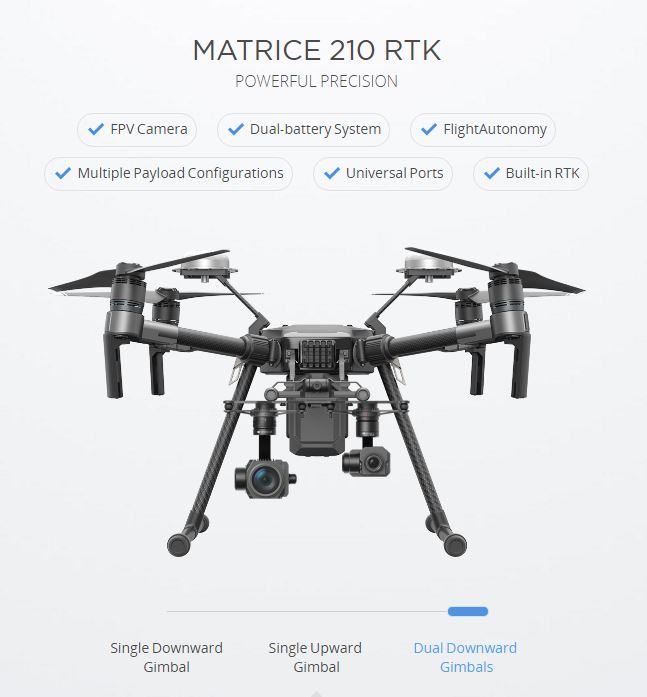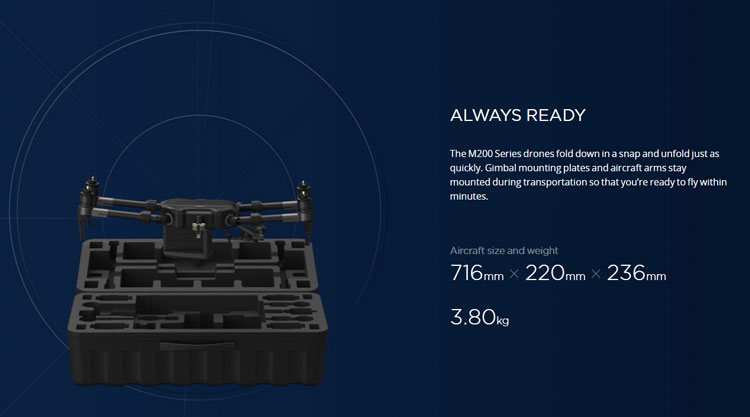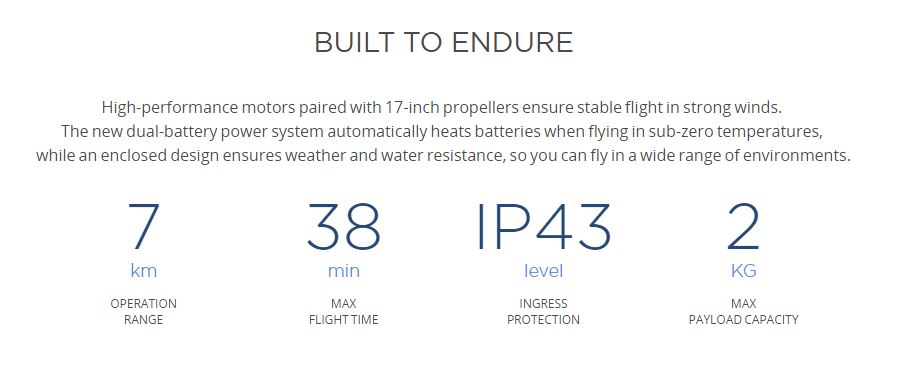 Stock:

Pre-Order

Model:

DJI-matr210rtk
DJI